We all have goals in life, things we want to achieve and say we have accomplished in our time.  Its important that we feel a sense of achievement before we actually "kick the bucket".
I have put together my Ultimate 20/20 travel bucket list, twenty things I have already ticked off and twenty I am yet to.  This list will constantly be updated and altered to suit my ever changing self. What about you, have you done yours?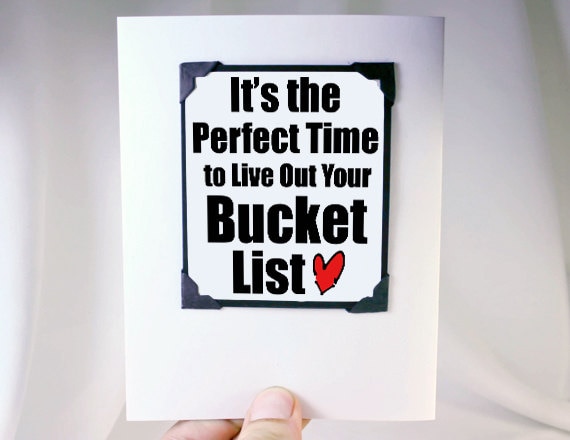 What I have done so far..
1- Drove in a Ferrari in Monte Carlo
2- Rode an elephant in Thailand
3-Island hopped around the Greek Islands
4- Dived the Great Barrier Reef
5- Stayed in a cave hotel  in Cappadocia
6- Had a Gondola ride in Venice
7- Went on the fastest rollercoaster in the world in Abu Dhabi
8- Partied at a Sparty in Budapest
9- Visited Pummakale in Turkey
10- Posed with the leaning tower of Pisa
11-Stood underneath the Eifel Tower
12- Flew business class
13- Lived in Greece, Australia, Vienna, London and Thailand
14- Dune bashed the Dubai Desert.
15-  Quad biked around the rice paddy fields in Bali
16- Went to London Fashion week
17- Been to Melbourne Grand Prix
18- Ate at Dans Les Noir Restaurant in London( Completely dark restaurant with blind waiters)
19- Jungle swing in Cairns
20- Been an extra in an Aussie TV show.
In no particular order, here we go for what I am yet to do….
1- Swim with Dolphins in Cancun, Mexico
2-Swim at the Marina Bay Sands infinity pool in Singapore
3- Hike Mt Huashan in China
4- Swim with pigs in the Bahamas
5- Skydive over the Palm Dubai
6- Cage dive with sharks in South Africa.
7- Arrive by Seaplane
8- Travel South America
9- Fly first class, preferably with Emirates
10- Volunteer in a foreign country
11- Sun bathe on a nudist beach
12- Road trip in a camper van around Ireland and be a tourist in my own country
13- Learn how to drive and do route 66
14-Hot air balloon
15-Go on an African Safari
16- Go to Coachella and The Burning Man Festival
17- Stay in the Manta Resort, the underwater hotel in Pemba Island, The Ice Hotel in Sweden and the Igloo Village in Kakslauttanen in Finland
18- Helicopter into the Grand Canyon
19- Live and work in more foreign countries
20- Try and see as many of the 196 Countries in the world as I can.
Orla xxx